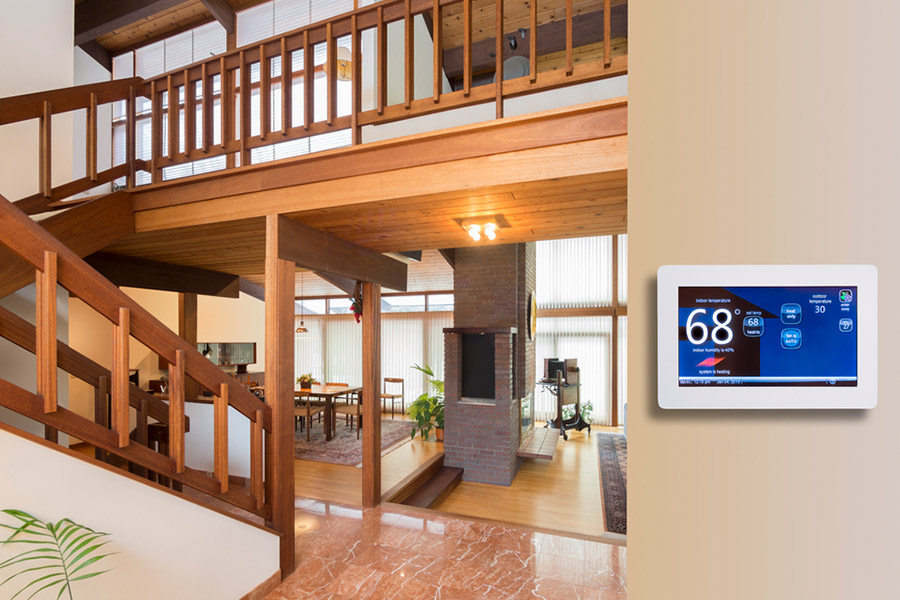 Should You Install A Smart Thermostat In Ann Arbor?
Modern smart thermostats have evolved far beyond the simple dial or switch for adjusting your temperature settings. If you would like to install a smart thermostat in Ann Arbor, you stand to enjoy much more comfort with much less work. Equipped with easy Wi-Fi access, sensors for multiple rooms, and integration into your home automation network, these remarkable controls will reduce heating and cooling costs and make your home truly comfortable and safe.
What Are Smart Thermostats In Ann Arbor?
Once installed, your multi-faceted smart thermostat will operate the same as your previous model in terms of basic usability. The look may be sleeker, but you can still view the temperature display. You can still increase or decrease the heat and A/C right from the component, and it still offers the ability to choose from fan, heat, and cool.
But, when you install a smart thermostat in Ann Arbor, you'll get a nice addition of advanced options. The reason for this is that your home's comfort control is wirelessly linked into a greater network, like your Google smart speaker or your home's security system. Through the use of a smart hub or mobile app, you may prearrange your smart thermostat to alter your home's temperature settings automatically at different times of day or to respond to input from another device. The result is a property that's more comfortable and energy-efficient.
It Makes Sense To Install A Smart Thermostat in Ann Arbor
There are many justifications for switching from your old device to a smart thermostat:
● Simple management through a smartphone app. Manage the thermostat remotely via a mobile app like ADT Control. Does it feel stuffy when you're trying to sleep? Just open your phone and lower the temperature from your bed. Or inspect your house's temperature on your beach vacation, and adjust the heat to conserve energy if no one's at home.
● Take advantage of scheduling. Your smart thermostat can be configured with a schedule for heating and cooling. Program multiple temperature changes to complement your daily life. Reduce the heat as you prepare for sleep, then bring it back up again a little bit before you arise. Or devise heating or cooling scenes for specific occasions -- such as a scene for when you're hosting a party or one for when you have a fire going in the winter.
● Save energy with automation. An incredible advantage of using smart thermostats is how they save money on energy expenses. You are able to effortlessly modify comfort levels as needed in regards to the season, weather events, or time of day. You won't waste money heating a vacant residence. In addition, by programming schedules, your smart device makes automatic adjustments. Many energy providers even extend special savings and rebates for qualifying models or situations.
● Use voice commands to control your smart systems. If you choose to install a smart thermostat in Ann Arbor, you can also hook it up to operate with an Amazon Alexa or Google Home speaker. This offers the chance to adjust the temperature without even using your hands.
● Join your thermostat to additional home automation devices. When your smart thermostat is incorporated within an overall home protection plan, you can connect all your devices together. This will help keep your home safe when disaster strikes. For example, you can set your thermostat to turn on the ventilation fan when your fire alarm goes off.
Get A Smart Thermostat In Ann Arbor Today
When your old thermostat falls short of meeting your energy reduction and comfort demands, you should consider upgrading to a versatile smart model. They're streamlined, a cinch to control, and will noticeably lower your energy expenses in the long run. It's also best when you link it with a modern residential security installation. Reach out to us today at (734) 224-3173 or send in the following form to request your Ann Arbor smart thermostat.
Cities Served Around Ann Arbor By Secure24 Your Local ADT Authorized Dealer